Was Für ein Finale, Sieg und volle Powerstagepunkte bei der Hartbergerland Rally. Diesmal war es sehr knapp und spannend, der Fight mit Hermann und Ursi hat richtig Spaß gemacht.
Danke an alle Unterstützer!
What a final, victory and maximum powerstage points at Hartbergerland Rally. This time it was a really tight one but we enjoyed the fight with Hermann and Ursi!
Thanks to all supporters!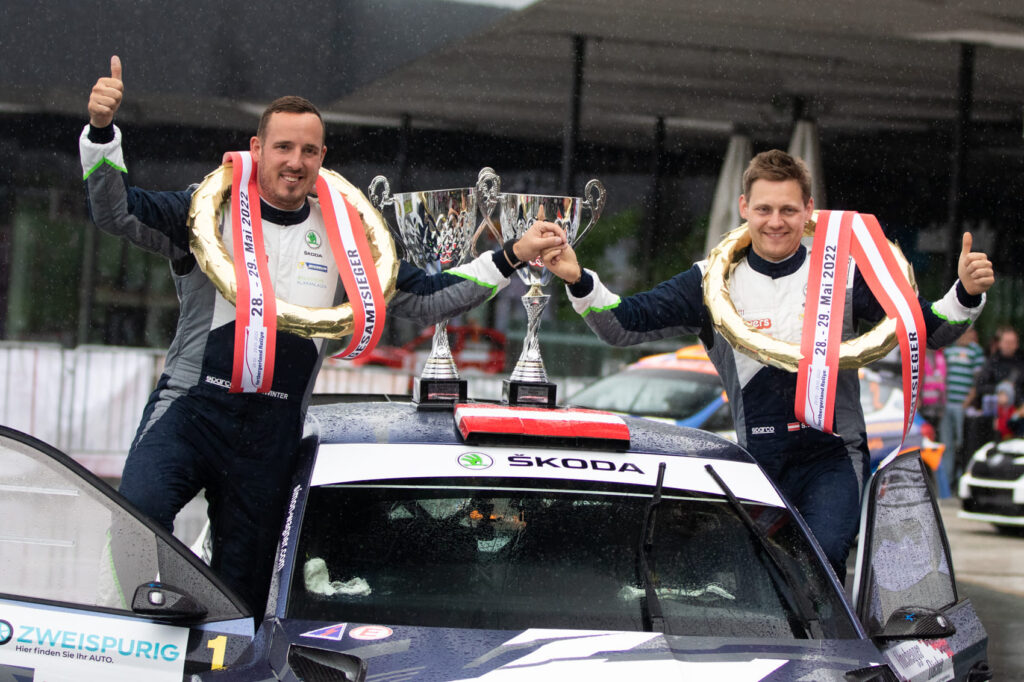 3 Minuten Bericht vom Sonntag in ORF1
https://tvthek.orf.at/profile/Sport-Bild/1379/Sport-Bild/14137982/Hartbergerland-Rallye-in-der-Steiermark/15177548?fbclid=IwAR1sn9oBAFXBb_dV1t-GjZBzbBef9xANscbVQDIU0nzXW8IMJ3p_vqWo0cg